Why Do You Need an ERP System?
Implementing an ERP system within an organization changes the way people work. The top management has to be practical in explaining the reasons for implementation and how the business as a whole will benefit if it is adopted wholeheartedly by the organization's staff. The following points can be good justifications for implementing an ERP system.
ERP systems allow companies to achieve actual business process automation, managing important tasks on a daily basis across an organization and freeing up staff to focus their efforts on more critical initiatives which require personal attention. This not only boosts productivity but also dramatically reduces operating and overhead costs.
We Provide The Best ERP Software In Bangladesh
When your business starts dropping the ball, lacking proper communications, or you observe you are giving more time in paperwork than in actually running the business, you need to have an ERP system. You need to set up various workflows and methods (automated & manual) which may or may not be documented formally. Implementing an ERP system requires a significant investment of time and money. So if you organization is not big or complex enough to drive significance.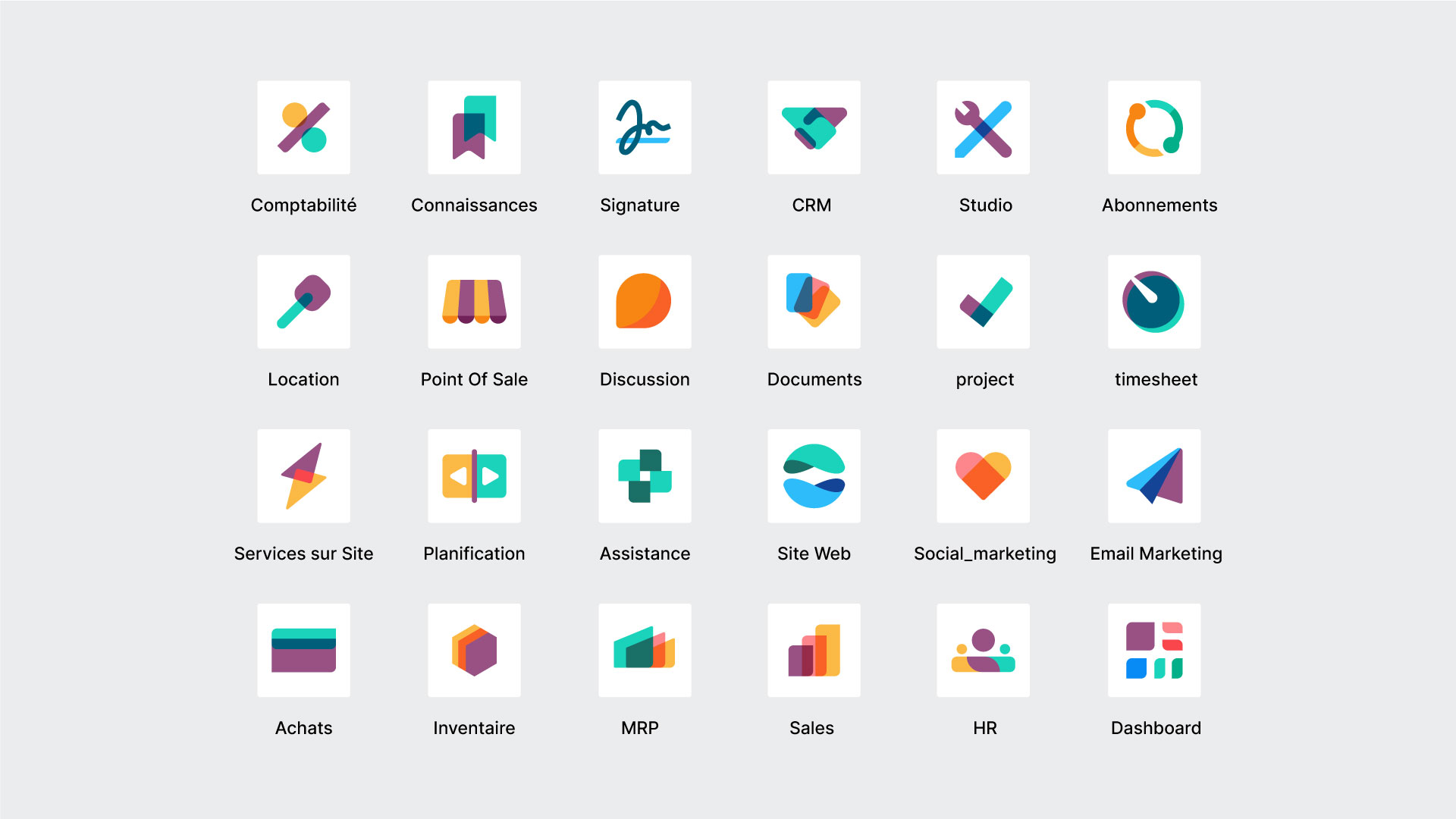 Overview
Getting started

Register customers
Shop Features
Invoice from the POS Interface

Set up Cash Control in Point of Sale

Using barcodes in POS

Log in with the Employee

Reprint Receipts

Cash Rounding
Restaurant Features
Manage your tables

Offer a bill-splitting option

Print the Bill

Print orders at the kitchen or bar

Using fiscal positions in POS

Integrate a tip option into the payment
Payment Terminals
Connect an Ingenico Payment Terminal to your POS

Connect a Vantiv Payment Terminal to your POS

Connect a SIX Payment Terminal to your POS
Pricing Features
Apply Discounts

Using discount tags with a barcode scanner

Manage a loyalty program

Using Pricelists in Point of Sale
Fiscal Data Modules
Setting up the Fiscal Data Module with the Xsellence POS
Quotations
Create quotation

Add products

Confirm an order

Paid to confirm an order

Quotation's deadline to stimulate your customers

Deliver and invoice to different addresses

Add terms & conditions
Invoicing Method
Sale Invoice

Multi-Sales-Invoice

Invoice based on delivered or ordered quantities

Down payment

Pro-forma invoice

Invoice based on time and materials

Invoice project milestones

Re-invoice expenses to customers

Sell subscriptions
Products & Prices
Manage your products
Product Sales Details

Branch Sales Details

Products with Categories and Variants

Product variants
Set taxes
Default Taxes

Fiscal Positions

Taxes

Correct tax rates in Bangladesh
Warehouse Management
Products
Use Different Units of Measure

When should you Use Packages, Units of Measure, or Special Packaging?

How to select the right replenishment strategy
Warehouses/Multi-Warehouses
What is the difference between warehouses and locations?
Inventory Adjustment
Resupply from another Warehouse
Delivery Orders
How to choose the right inventory flow to handle delivery orders?

Process Delivery Orders in one Step (Shipping)

Process Delivery Orders in two Steps (Pick + Ship)

Process Delivery Orders in three Steps (Pick + Pack + Ship)

Send Products to Customers Directly from Suppliers (Drop-shipping)

How can I change the label type?
Incoming Shipments
How to choose the right flow to handle receipts?

Process a Receipt in one step (Receipt)

Process a Receipt in two steps (Input + Stock)

Process a Receipt in three steps (Input + Quality + Stock)
Miscellaneous Operations
Manage Stock that you don't own

Process Batch Transfers
Planning
How is the Scheduled Delivery Date Computed
Lots and Serial Numbers
What's the difference between lots and serial numbers?

Work with serial numbers

Manage lots of identical products

Expiration Dates
Valuation Methods
Inventory valuation configuration

Using the inventory valuation

Integrating additional costs to products (landed costs)

Impact on the average price valuation when returning goods
Dropshipping
Drop-shipping

is the method of selling a product directly from a vendor to a customer without any intermediary storage. When a store or a retailer sells a product by drop shipping, the product is directly transferred from the vendor to the customer. In this process, even though the retailer acts as a third party, the retailer doesn't have to store the ordered product. Thus the warehouse management overheads can be also avoided.

How to invoice the shipping cost to the customer?

How to manage multiple packs for the same delivery order?

How to print shipping labels?

How to cancel a shipping request to a shipper?
Advanced Routes
Concepts
Using Routes and Pull/Push Rules

Inter-warehouse transfers

Organize a cross-dock in a warehouse

Taking stock from different warehouses
Put away & Removal Strategies
What is a Put-away Rule?

What is a Removal Strategy (FIFO, LIFO, and FEFO)?
Barcodes
Setup
Set up your barcode scanner

Activate the Barcodes in Xsellence
Daily Operations
The process to an Inventory Adjustment with Barcodes

Process to Transfers

Create a Transfer from Scratch

Overview













Accounting and Invoicing


Xsellence Invoicing is a standalone invoicing app that allows you to issue invoices, send them to your customers, and manage payments, including online payments. It works as a "lighter" version of Xsellence Accounting, and you can upgrade it to Xsellence Accounting if you need more advanced accounting features.
Xsellence Accounting is a complete and strong accounting app. The automation of processes is at the core of its development with its perfect integration with all Xsellence apps and with features such as AI-powered invoice recognition, synchronization with your bank accounts, and automatic suggestions for a simplified reconciliation process.
See also
Xsellence Invoicing: product page

Xsellence Accounting: product page
Double-entry bookkeeping
Xsellence automatically creates all the behind-the-scenes journal entries for each of your accounting transactions: customer invoices, point of sale orders, expenses, inventory moves, etc.
Xsellence uses the rules of the double-entry bookkeeping system: all journal entries are automatically balanced (sum of debits = sum of credits).
See also
Understand Xsellence accounting transactions per document
Accrual and Cash Basis Methods
Xsellence supports both accrual and cash basis reporting. This allows you to report income/expense at the time transactions occur (i.e., accrual basis), or when payment is made or received (i.e., cash basis).
Multi-companies
Xsellence allows one to manage several companies within the same database. Each company has its own chart of accounts and rules. You can get consolidation reports following your consolidation rules.
Users can access several companies but always work in one company at a time.
Multi-currencies
Every transaction is recorded in the default currency of the company. For transactions occurring in another currency, Xsellence stores both the value in the currency of the company and the value in the currency of the transaction. Xsellence can generate currencies gains and losses after the reconciliation of the journal items.
Accounts Receivable and Payable
By default, Xsellence uses a single account for all account receivable entries and one for all accounts payable entries. You can create separate accounts per customer/supplier, but you don't need to.
As transactions are associated to customers or suppliers, you get reports to perform analysis per customer/supplier such as the customer statement, revenues per customer, aged receivable/payables, …
Wide range of financial reports
In Xsellence, you can generate financial reports in real-time. Xsellence reports range from basic accounting reports to advanced management reports. Xsellence reports include:
●
Performance reports (such as Profit and Loss, Budget Variance)
●
Position reports (such as Balance Sheet, Aged Payables, Aged Receivables)
●
Cash reports (such as Bank Summary)
●
Detail reports (such as Trial Balance and General Ledger)
●
Management reports (such as Budgets, Executive Summaries)
Xsellence report engine allows you to customize your own report based on your own formulae.
Import bank feeds automatically
Bank reconciliation is a process that matches your bank statement lines, as supplied by the bank, to your accounting transactions in the general ledger. Xsellence makes bank reconciliation easy by frequently importing bank statement lines from your bank directly into your Xsellence account. This means you can have a daily view of your cash flow without having to log into your online banking or wait for your paper bank statements.
Xsellence speeds up bank reconciliation by matching most of your imported bank statement lines to your accounting transactions. Xsellence also remembers how you've treated other bank statement lines and provides suggested general ledger transactions.


Calculate the tax you owe your tax authority
Xsellence totals all your accounting transactions for your tax period and uses these totals to calculate your tax obligation. You can then check your sales tax by running Xsellence Tax Report.
Inventory Valuation
Xsellence supports both periodic (manual) and perpetual (automated) inventory valuations. The available methods are standard price, average price, LIFO (for countries allowing it), and FIFO.


Employee Information
Our HR software will keep all information about your employee. The HR department can find any necessary information within a few seconds. Information includes-
Personal Information- Name, Address, Photo, contact number, private contact number, Education documents, marital states, Citizenship, Work permits, Working history, etc.

Work Information- Department, job responsibilities, working time, work station, reporting Boss, Organization chart.

Employee contact- It shows employee work contact with the organization and the current contract situation.

Leave statistics- It shows employee leave statistics issued by organizations and using and remaining leave.

Payslip- It indicates every payslip issued by the organization.

Attendance- It shows the attendance report of that particular employee.

Working hours- It shows the working hour of that employee for that month.
Employee directory
Company information if the organization has multiple office places.
The department organizes every department and which employees work in which department.
Payroll
Payroll is a very vital function for an organization. HR dept. spend a huge amount of time preparing payroll for employees. Preparing it takes time and cost. Our solution will help your organization to make it very quickly. It will save your organizations time and cost. Let's see how it will help your organization

Employee payslip- HR dept. can prepare an employee payslip within a few clicks

Payslip batches- Creating many employees Payslips is easy.
Employee Payroll

Employee Create
Contact
Configuration salary rules, salary structure.
Attendance
Check-in and check-out times of your employees.

Reporting and attendance analysis of your organization.
Recruitment
Leave Management- You can manage leave and its policy in your organization. You can apply and approve your leave application. Find any particular employee's leave information here.
Organize the pipeline
Organized by Planning Activities

Manage lost opportunities

Manage multiple sales teams
Acquire leads
Convert leads into opportunities

Generate leads/opportunities from emails

Generate leads/opportunities from your website contact page

Send quotations

Lead mining
Assign and track leads
Track your prospects visits

Assign leads based on scoring
Analyze performance
Check your Win/Loss Ratio
Optimize your Day-to-Day work
Enrich your contacts base with Partner Autocomplete

Outlook Extension

Motivate and reward salespeople.
PURCHASE
Request for Quotation and Purchase Orders
Create a Request for Quotation

Bill Control

Control product received (entirely & partially)

Lock a purchase order

Cancel a purchase order

Request managers' approval for expensive orders

Analyze the performance of my vendors

Determine when to pay a vendor bill with a 3-way matching

Raise warnings on purchase orders

Dropship products
Unit of Measure
Purchase in different units of measure than sales

Set multiple vendors on a product

Import vendors pricelists
MANUFACTURING/ Production
Manufacturing Orders

Work Orders

Schedule & Plan

Flexible Master Data

PLM

Quality

Maintenance

Workcenter Control Panel
Get started
Build a product page

Customize my catalog page
Manage my products
Display several images per product

Manage product variants

Import Products with Categories and Variants
Collect taxes
Default Taxes

Fiscal Positions (tax and account mapping)

Taxes

Get correct tax rates in the United States using Tax Cloud

Manage prices for B2B (tax excluded) and B2C (tax included)
Get paid
Manage orders paid with Payment Acquirers

Customers can access their customer account
Launch my website
Use your own domain name

Geo IP Installation (On-Premises Database)

Translate my website
Maximize my revenue
Sell pricier alternative products (upselling)

Sell accessories and optional products (cross-selling)

Enable comments & rating

Adapt prices to website visitors

Create & share promotional codes
Amazon Connector
Amazon Connector Features

Configure Amazon Connector in Xsellence

Manage Amazon orders in Xsellence
eBay Connector
How to configure eBay in Xsellence?

How to list a product?
Advanced Topics
How to give portal access rights to my customers?


We have – What All you Need?
Complex systems like ERPs and CRMs come with generic functionality and robust architecture. "Every Business has its unique hype and every unique business needs unique features and functions to stand out".
In general, every extended functionality or feature upgrade needs a deep understanding of the respective platform which makes it complex to introduce the new functions.
We at Excellence have created ready-to-use modules for CRM and ERP Platforms. Our Plugins and Apps help to focus on both the scalability and Features. You can check them out below- Odoo Platform
Odoo is a suite of business management software tools including, for example, CRM,
eCommerce, billing, accounting, manufacturing, warehouse, project management, and inventory management.
7 million users grow their business with Odoo. Integrated System
completely integrated with other modules. If you have individual software solutions Support
24/7
There are approximately 30 types of business that are already implemented successfully.

Version Upgrade

Every Size of Business Multi-Company