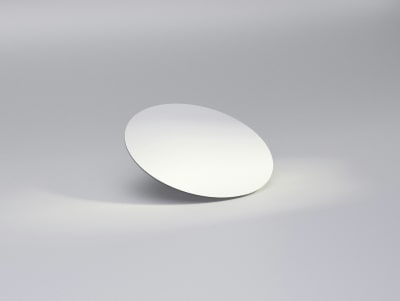 June 28, 1971 - Elon Musk is Born
Musk was born on June 28, 119 71, in Pretoria, South Africa. The son of Maye Musk, a model and dietitian from Canada and Errol Musk, a South African electromechanical engineer, pilot and sailor. He has a younger brother, Kimbal and a younger sister Tosca.

After his parents divorced in 1980, Musk lived mostly with his father in the suburbs of Pretoria, which Musk chose two years after his parents split up. But now, Musk says it was a mistake. As an adult, Musk has severed relations with his father, whom he has referred to as a terrible human being.
1981 - Musk's Childhood
During his childhood, Musk was an avid reader. At the age of ten, he developed an interest in computing with the Commodore Vic 20.


He taught himself computer programming at the age of ten and by the age of twelve sold the code of a basic based video game he created called Blastar to a magazine called PC and Office Technology for approximately $500. A Web version of the game is still available online.
His childhood reading included Isaac Asimov's Foundation series, from which he drew the lesson that "You should try to take the set of actions that are likely to prolong civilization, minimize the probability of a dark age, and reduce the length of any dark age if there is one." 1988 - Late Teens and Moving to Canada
At the age of 17 in 1989, he moved to Canada to attend Queen's University avoiding mandatory service in the South African military. He left in 1992 to study business and physics at the University of Pennsylvania and graduated with an undergraduate degree in economics and stayed for a second bachelor's degree in physics.
Although his father insisted that he go to College in Pretoria, Musk became determined to move to the United States. He said, "I remember thinking and seeing that America is where great things are possible, more than any other country in the world." Knowing it would be easier to get to the United States from Canada, he moved to Canada against his father's wishes in June 1989, just before his 18th birthday. After obtaining the Canadian passport through his Canadian born mother, he met his first wife, Canadian author Justine Wilson. while both were students at Ontario's Queen's University. They married in 2000 and separated in 2008.
Their first son, Nevada Alexander Musk, died of sudden infant death syndrome at the age of ten weeks. They later had five sons through in-vitro fertilization. Twins in 2004, followed by triplets. In 2008, they share custody of all five sons.

1995 - Starting ZIP2
In 1995, Musk and his brother Kimbal, started ZIP2. A Web software company with money raised from a small group of angel investors. The company developed and marketed an Internet city guide for the newspaper publishing industry. Musk obtained contracts with The New York Times in Chicago Tribune and persuaded the board of directors to abandon plans for a merger with City Search.
While at ZIP2 Musk wanted to become CEO. However, none of the other board members would allow it. Compact acquired ZIP2 for $307,000,000 in cash and $34 million in stock options in February 1999. Musk receive $22 million for his 7% share from the sale. 1999 - Creating PayPal
In March 1999, Must cofounded X. Com and online financial services and email payment company with $10 million from the sale is ZIP2. One year later, the company merged with Confinity, which had a money transfer service called PayPal.
The merge company focused on the PayPal service and was renamed the PayPal in 2001. PayPal's early growth was driven mainly by a viral marketing campaign where new customers were recruited when they received money through the service. In October 2002, PayPal was acquired by Ebay for one $1.5 billion in stock, of which Musk received $165 million. Before its sale Musk, who was the company's largest shareholder, owned 11.7% of PayPal's shares.
2001 - The Mars Oasis Project
In 2001, Musk conceptualize Mars Oasis, a project to land and miniature experimental greenhouse on Mars containing food crops in an attempt to regain public interest in space exploration. In October 2001, he traveled to Moscow to buy refurbished Intercontinental ballistic missiles that could send the envisioned payloads into Space. The group met with companies. However, he was seen as a novice and was consequently spat on by one of the Russian chief designers. So he returned to the United States empty handed. In 2002, he met with them again and was offered one rocket for $8 million.
However, this was seen by Musk as too expensive. Musk Consequently stormed out of the meeting. On the flight back from Moscow, Musk realized that he could start a company that could build the affordable Rockets he needed. Ultimately, Musk ended up founding SpaceX with the long term goal of creating the true Space faring civilization. 2002 - Starting SpaceX
With $100 million of his early fortune, Musk founded Space Exploration Technologies, or SpaceX in May 2002. Musk is the chief executive officer and chief technology officer of the Hawthorne California based company. Spacex develops and manufactures space launch vehicles with a focus on advancing the state of rocket technology. The company's first two launch vehicles are the Falcon 1 and Falcon 9 Rockets, a nod to Star Wars Millennium Falcon and its first spacecraft is the Dragon, a nod to Puffed on Magic Dragon.
In seven years, SpaceX designed the family of Falcon launch vehicles and the Dragon multipurpose spacecraft. In September 2008, SpaceX's Falcon One rocket became the first privately funded, liquid fuelled vehicle to put a satellite into Earth orbit.  On May 25, 2012, the SpaceX vehicle made history as the first commercial company to launch a vehicle to the International Space Station

2003 - Musk's Involvement in Tesla Motors
Tesla Inc. Originally Tesla Motors, was incorporated in July 2003 by two entrepreneurs who financed the company until the series a round of funding. Both men played active roles in the company's early development prior to Elon Musk's involvement. Musk led the Series a round of investment in February 2004, joining Tesla's border directors as its chairman.
Musk took an active role within the company and oversaw Roadster product design at a detailed level but was not deeply involved in day to day business operations.
2006 - Solar City Start-up
Musk provided the initial concept and financial capital for Solar City, which was then cofounded in 2006 by his cousins Lyndon and Peter. By 2013, SolarCity was the second largest provider of solar powered systems in the United States. Solar City was acquired by Tesla in 2016 and is currently a wholly owned subsidiary of Tesla.
2007 - Becoming The CEO of Tesla
following the financial crisis of 2008 and after a series of escalating conflicts in 2007, the original founder of Tesla was ousted from the firm. Musk assumed leadership of the company as CEO and product architect. Tesla Motors first built an electric sports car. The Tesla Roadster in 2008 with sales of about 2500 vehicles to 31 countries. 2013 - Unveiling the Hyperloop Concept
On August 12, 2013, Musk unveiled the concept for a high speed transportation system incorporating reduced pressure tubes in which pressurized capsules ride on an air cushion driven by linear induction Motors and an air compressor. In June 2015, Musk announced a design competition for students and others to build Hyperloop pods to operate on a SpaceX sponsored mile long track in the 2015 to 2017 Hyperloop Pod competition. The track was used in July 2017 and Musk also started building a tunnel.

2014 - Tesla Technology Patents
In 2014, Musk announced that Tesla would allow its technology patents to be used by anyone in good faith in a bit to entice automobile manufacturers the speed up development of electric cars.
2014 - Construction of the Gigafactory 2
On June 12, 2014, Musk commit to building a Solar City advanced production facility in Buffalo, New York that would triple the size of the largest solar plant in the United States. Musk stated, The plant will be one of the single largest solar panel production plants in the world, and it will be followed by one or more even bigger facilities in subsequent years. Construction on the factory started in 2014 and was completed in 2017. 2014 - Artificial Intelligence Warnings and Open AI
Musk's dark warnings over artificial intelligence have brought him some controversy. He and Facebook founder Mark Zuckerberg have clashed with the latter Calling his warnings Irresponsible. Musk responded to Zuckerberg by saying that he has discussed Aiwa Zuckerberg and found them to have only a limited understanding of the subject.
In January 2015, he donated $10 million to the Future of Life Institute and organization focused on challenges posed by advanced technologies. In December 2015, he announced the creation of Open AI, a not for profit artificial intelligence research company. Open AI aims to develop artificial general intelligence in a way that is safe and beneficial to humanity. 2015 - SpaceX Rocket Reusability
Musk believed that the key to making space travel affordable is to make Rockets reusable. Though most experts in the space industry did not believe that reusable Rockets were possible or feasible. On December 22, 2015, SpaceX successfully landed the first stage of its Falcon rocket back on the launch pad.
This was the first time in history that such a feat had been achieved by an orbital rocket and is a significant step towards rocket reusability lowering the cost of access to space. The first stage recovery was replicated several times in 2016 by landing on an autonomous spaceport drone ship in ocean based recovery platform aimed by the end of 2017, SpaceX had landed and recovery the first stage on 16 missions in a row where landing and recovery were attempted.
2016 - Neuralink Start-up
In 2016, he cofounded Neuralink, a neuroethology start-up company to integrate the human brain with artificial intelligence. The company is standard on creating devices that can be implanted in the human brain with the eventual purpose of helping human beings merge with software and keep pace with advancements and artificial intelligence. These enhancements could improve memory or allow more direct interfacing with computing devices. December 2016 - The Boring Company
On December 17, 2016, while stuck in traffic, must tweeted am going to build a tunnel boring machine and just start digging. The company was named the Boring Company. In February 2017, the company began digging a 30-foot-wide, 50-foot-long and 15-foot-deep test trench on the premises of SpaceX's offices in Los Angeles. Since the construction requires no permit or late 2018, the Boring company had active construction approved plans in place or an operational tunnel in several areas of the United States, Baltimore, Chicago, and Los Angeles. The Boring company provided an update on the state of their technology and product line when they open to the public. Their first mile long test tunnel in Hawthorne, California, on December 18, 2018, stating that it had been a proof of concept for the technology.
February 2018 - Falcon Heavy Launch
On February 6, 2018, SpaceX successfully launched the Falcon Heavy, the fourth highest capacity rocker ever built after Saturn Five Energy and End one and the most powerful rocket in operation as of 2018, the Nagra Mission carried a Tesla Roadster belongs to Musk as a dummy payload.
September 2018 - SEC Lawsuit
In September 2018, Musk was charged by the US securities and Exchange Commission for a Tweet claiming that funding had been secured for taking Tesla private.
The lawsuit characterized the tweets as false, misleading, and damaging to investors and sought the bar bus from serving a CEO on publicly traded companies. Two days' later Musk reach a settlement with the SEC. As a result, Musk and Tesla were fined $20 million each and Musk was forced to step down as Tesla chairman within 45 days while remaining Tesla CEO. He also proclaimed in several interviews since that he does not regret sending a Tweet that triggered the SEC investigation. He set the Tweet that would cost him and the company $20 million would fine was worth it.
September 2018 - The Joe Rogan Interview Controversy
In mid-September 2018, he appeared on the Joe Rogan Experience podcast and discuss various topics. Within five days, the appearance had registered 10 million YouTube views. One of the highest profile and controversial aspects of the program was Musk's puffing from a cannabis lace cigarette offered by Rogan. Tesla stock dropped after the incident in January.


2019 -His visit to China
In January 2019, he travelled to China a for the ground-breaking of Tesla's Shanghai Giga factory, which is the company's first large scale plant outside of the US. Part of his visit to China. Musk also met the Chinese Premier during the exchange. Musk confess his love for China and wish to could visit China more often, to which a Chinese Premier was quoted the same. We can issue you a Chinese green card if that helps.


The Real Life Iron Man Whatever people think of Elon Musk, there's really no question that he qualifies as one of the most successful entrepreneurs of his generation. He is currently worth more than $160 billion, making him one of the three richest men in the world. The bulk of that wealth comes from the stock he owns in Tesla, one of several companies he leads. It's also fair to say that Tesla, as well as SpaceX -- the other high-profile company led by Musk -- are doing things that almost no one has been able to do. SpaceX, for example, is sending missions to the International Space Station. They're about to send people to the ISS, and eventually hope to send a colony of humans to Mars. As for Tesla, the carmaker has done more to bring electric vehicles (EVs) to the mainstream than any other company. The Model S is still the flagship EV, despite the fact that its sales have slowed over the past few years. The Model 3 was the first mainstream, relatively affordable EV. The Model Y is the most popular EV, outselling all other non-Tesla models. It's also one of the top-selling cars, period.

Most success stories don't happen overnight. They only look that way because people only see the after, not everything that led up to the moment when something that started as an idea made it into the world. But, as Musk says, perspective is helpful. Stepping back and counting the cost of success is a useful exercise because it gives us perspective on our own success, as well as that of others.